Permalinks to this entry: individual page or in monthly context. For more material from my journal, visit my home page or the archive.
Google Maps (doesn't yet work in Safari, but Firefox is fine) makes by far the best-looking and easiest to use online street maps I've seen yet (via Darren). Check out this one for my kids' doctor's office: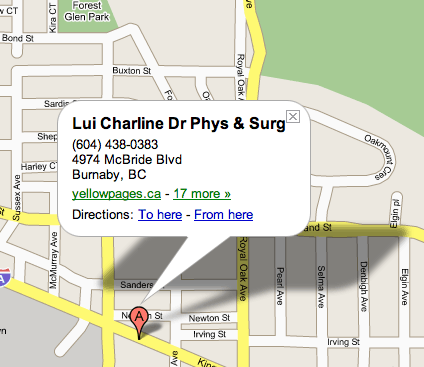 Love the big shadow. However, while the map is accurate, the street (McBride Blvd.) makes no sense at all: the doctor is on Kingsway, and the one McBride in Burnaby is nowhere near there. Beta!