The Neurotics and HourGlass have played all over the world, from Melbourne, Australia and New York City to their home base in Vancouver, Canada. Here's where they'll be next!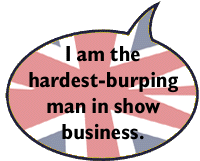 PLEASE NOTE: Dates may change. Get in touch if you want to confirm a particular show or find out if we're available for a certain date.

= The Neurotics

= HourGlass

Saturday, September 26, 2009 - Private event, Vancouver, B.C.

Saturday, October 3, 2009 - Private event, Vancouver, B.C.
Return here and to the home page for updates and changes.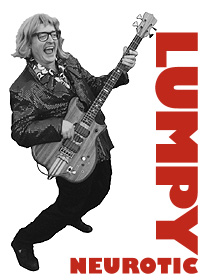 Lumpy Neurotic sings and plays bass guitar. He denies rumours that he retreated to the wilds of northern Canada for several years after a particularly intense flashback brought on by an egg salad sandwich.

Look for photos and profiles of the other members of The Neurotics throughout this Web site!