Which is More All-Canadian?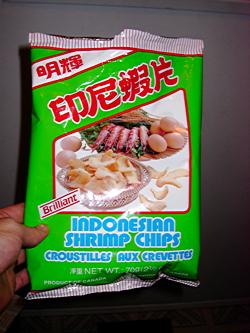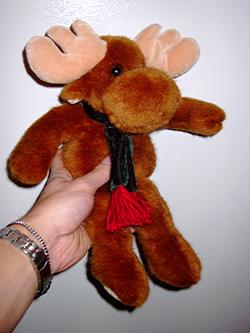 Just look closely, and the true Canadian is easy to find: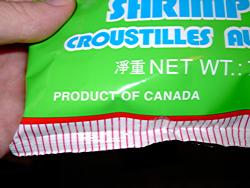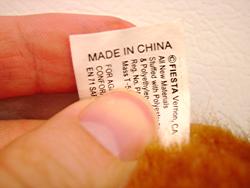 Indeed, the "Indonesian" shrimp chips are made in Richmond, B.C., a 20-minute drive from my house. The ingredients include "fresh shrimp," so those are probably local too.
Stranger still: the chip bag includes English, French, and Chinese writing. The moose has no Chinese on it anywhere.