The Neurotics are the embodiment of fab British Invasion sixties classic rock, or whatever you want to call it. Wherever we are in the world, we'll post the latest scoop here on our home page. To know more about who The Neurotics are, read our biography!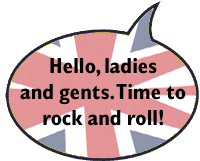 = Neurotics News

= HourGlass News
Subscribe to our news feed, won't you?:

(What's that?)
---
Monday, April 20, 2009
9:17 AM

It was our 16th year in a row at the Vancouver Sun Run, and here are some pictures. Also check out our updated photo page here on the site.

---
Saturday, April 04, 2009
10:46 PM

As usual, The Neurotics will be playing the starting line of the Vancouver Sun Run on Sunday, April 19. We'll see you around 8 a.m. Expect something like this:


---
Sunday, November 30, 2008
6:53 PM

We've figured out our choreography for our Christmas shows. What do you think?


---
Saturday, October 18, 2008
4:13 PM

We have photos of our August show posted, plus our pics from back in June.




HourGlass are playing tonight in Vancouver too, but the location is secret. Rockin'!
---
Tuesday, August 26, 2008
12:01 AM

Looks like we'll be at the annual parking lot barbecue party for the Arbutus Club on Vancouver's West Side on September 3. If you're in the neighbourhood you'll probably hear us rocking out.
---
Sunday, June 29, 2008
1:41 PM

We played another fab show at a wedding in Chilliwack, B.C. last night, and if you're interested in some details about the equipment we use, Sticky has posted some info over at his podcast Inside Home Recording.

Or you could just admire his handsome face.
---
Tuesday, April 22, 2008
8:31 AM

Yes, The Neurotics rocked the Vancouver Sun Run for the 15th year in a row on Sunday, April 20, 2008. So here are some photos:
Aren't we pretty?
---
Monday, February 04, 2008
12:11 PM

Can it really be more than half a year since we posted anything here? How silly! Of course The Neurotics and HourGlass played all through 2007, and have been plugging away in 2008 too—we have a private show at the Renaissance Hotel in Vancouver just next week, in fact. We've just been remiss about updating the website here, which makes us bad little boys.

That's because Sticky Neurotic, drummer/percussionist/web dude here, has been pretty ill for the past while, and pretty much forgot entirely about the website while he got better. If you like, you can check out photos from our crazy six-man show last summer. But we'll go update the calendar and try to dust things off here a bit. Rock on!
---
Wednesday, June 20, 2007
6:45 PM

We're the rockin' band for the first of a series of Tamara's Block Party events run here in Vancouver by CTV News, and hosted by weather anchor Tamara Taggart.

Tamara will be doing her channel 9 weather forecasts during the evening news on June 21 from a block party in East Vancouver, and we're the entertainment. The weather looks to be good, and it will be a fun time.
---
Thursday, April 12, 2007
4:57 PM

As we have since 1994, we'll be rocking out the starting line of the Vancouver Sun Run on Sunday, April 15. Drummer Sticky is sick this time around, so you'll see a different dude on the skins this time around, but expect the same wild-n-crazy Sun Running action as always.

You can find photos of our previous years' shows at photo site Flickr and here at our photo galleries.

Hope to see you there at 8 a.m. Sunday!
---
Saturday, December 30, 2006
12:52 PM

Happy 2007 from the Neurotics!
We'll rock you again soon. You know it.
---
Tuesday, November 21, 2006
3:21 PM

Oh sure, we have Christmas parties and things galore this year. But unless you're part of the groups we're playing for, you can't come. Sorry.

We'll let you know if something interesting happens for New Year's, though. That's not set in stone yet.
---
Tuesday, September 05, 2006
5:40 PM

We know, we know, we never post anymore. If it's any consolation, we're playing in the parking lot of the Arbutus Club on Vancouver's West Side tomorrow (Wednesday September 6) from 5 to 8 p.m., although it's supposed to be a members-only event.
---
Thursday, May 11, 2006
10:48 AM

We now have a full set of Sun Run photos for you to peruse at your leisure. Rock on.
---
Friday, April 28, 2006
11:18 AM

Another Sun Run come and gone, and 'ere we are:
That's Bumpy on the left (he took the pic), Swingy's mouth and cheek just behind Bumpy's left ear hidden beyond the hair, Sticky with the teeth, and Dilly looking all suavé. A glamorous bunch we are, no?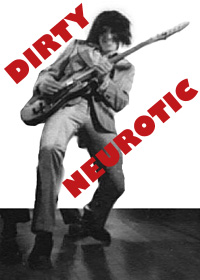 Dirty Neurotic sings and plays guitar and keyboards. He also enjoys skeet shooting, spelunking, and collecting rare Bolivian corned beef containers.

Look for photos and profiles of the other members of The Neurotics throughout this Web site!