< Back
From March 1997 until June 2000, here's what this site looked like: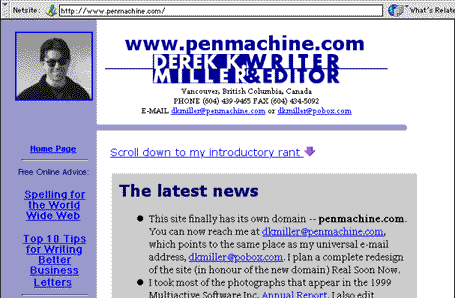 From June 2000 until the end of 2003, it looked this way instead: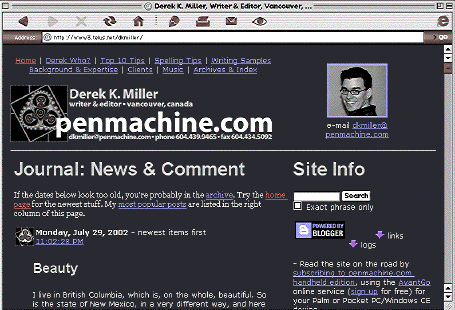 You can also see a complete archive of the site circa 1998, as well as a snapshot of another site I had at roughly that time. You'll notice that I continue to reuse stuff from that era.
Template BBEdited on 4-Jan-04
Home | About | Essays | Work Samples | Editors' Association | Expertise | Clients
Photos | Music | Archives and Site Index | XML Syndication Feed | Contact Me
Site problems? Gripes? Angst? - e-mail dkmiller@penmachine.com
Site contents © 1997–2004 by Derek K. Miller
You may use content from this site non-commercially if you give me credit, under the terms of my Creative Commons license.