Buy my audio CD today!




I've put together 14 high-quality original podsafe instrumental tunes from my Penmachine Podcast into a CD album you can buy. It also includes a bonus data DVD with a bunch of cool stuff that isn't on this website. Find out more...
My projects:


Navarik Corp., my employer
(Disclaimer: this site is my own, and doesn't represent the company's position on anything)




Inside Home Recording, a podcast I co-host




Penmachine Podcast, free MP3s for you to download, remix, mash up, and share


who's playing my tunes?
who else?




Lip Gloss and Laptops, my wife's podcast that I engineer




The Editors' Association of Canada, to which I belonged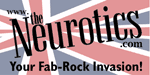 The Neurotics, my band


Previous 10 posts:
A great list of techie books... »
With me, yeah me, with me... »
Your information is what really matters »
My talk on making your Web site worthwhile - Janua... »
- These little badges tell you how this site was built. They have very little to do with whether it's actually fun or useful to read: