Permalinks to this entry: individual page or in monthly context. For more material from my journal, visit my home page or the archive.
Alistair recommended HeroMachine to me. It's a site that uses Macromedia Flash to let you build your own superhero -- usually a superhero version of yourself. Here's mine: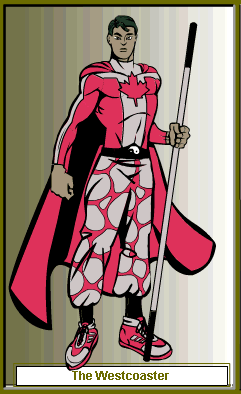 The face is actually pretty close to mine. The body is far, far away.
And no, I have no plans to let Penmachine make you custom pens or anything.