Permalinks to this entry: individual page or in monthly context. For more material from my journal, visit my home page or the archive.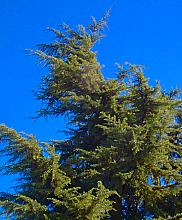 There are many sounds I enjoy, such as:
My favourite, perhaps, is one I heard today in our back yard: strong wind through the branches of a high evergreen tree on a quiet, sunny day.
Wwwwwhhhhhhhhhhhhssssssshhhh...