Permalinks to this entry: individual page or in monthly context. For more material from my journal, visit my home page or the archive.
Google Moon lets you pan and zoom over the surface of our satellite. If you zoom in all the way, the truth is revealed: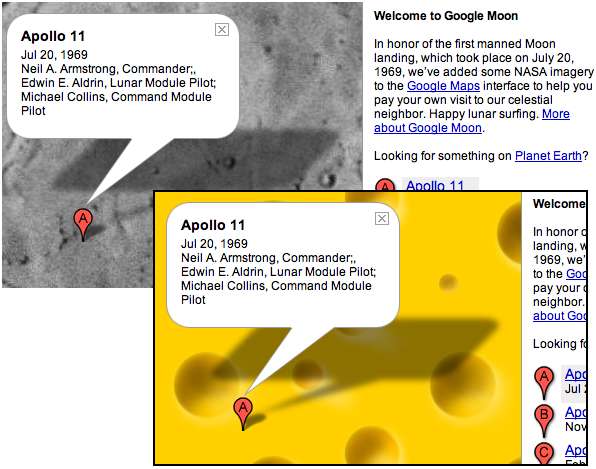 Funny, though. I thought the cheese was green.