Permalinks to this entry: individual page or in monthly context. For more material from my journal, visit my home page or the archive.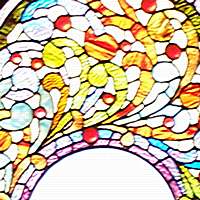 "I'm washing off like an aardvark!" said my seven-year-old daughter a few days ago.
"What does that mean?" I asked.
"I dunno. It just sounded silly."
"I like it," I said. "I should use it as the title for my next song." (3.9 MB MP3 file).
And so I have. It's a stompin', semi-Latin hard rock instrumental. I can't imagine what kinds of strange Google searches will lead people to it.