Permalinks to this entry: individual page or in monthly context. For more material from my journal, visit my home page or the archive.
Stop the presses! Via Anil Dash, today I discovered what is intuitively correct as the proper recipe for a perfect peanut butter and jelly sandwich.
The key is the ratio of bread to filling thickness:
1 part bread
0.6 part peanut butter
0.3 part jam or jelly
1 part bread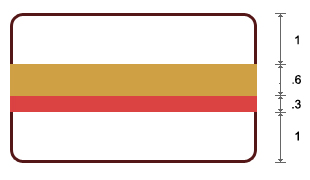 Those numbers just feel right. I think I might even make one for dinner.