Permalinks to this entry: individual page or in monthly context. For more material from my journal, visit my home page or the archive.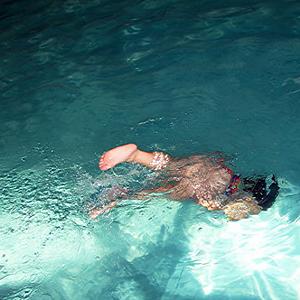 Last night I uploaded two free podsafe MP3 instrumentals, one new, one old.
"Hotcake Syrup" (3 MB MP3 file) originally appeared here almost a year ago, in March 2005, before I was actually podcasting my tunes. In addition to showing up on the CBC Unplugged picket line podcast last summer, it has become the regular theme tune for the diabeticfeed podcast—and they didn't even know I was diabetic when they picked it. How about that?
"Marina Bay" (4.2 MB MP3 file) is new, and both one of the slowest and one of the quickest to record I've ever done. It was slow because I laid down the basic parts (piano and three takes of guitar) in early December, then never got around to my plan of teasing out the best guitar bits and adding more instruments. Then this week I listened to it, tried simply adding some heavy phasing, tremolo, reverb, and delay effects to the guitar, and discovered it didn't need anything else.
Don't forget, if you subscribe to my podcast, you get the new songs first.