Permalinks to this entry: individual page or in monthly context. For more material from my journal, visit my home page or the archive.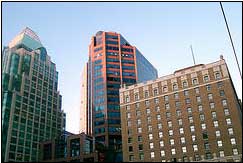 Following my conversion to the Flickr religion by Roland's presentation yesterday, here's my first set of photos there. They're of the Northern Voice conference itself, of course.
For some reason, they have not yet shown up in the northernvoice photo stream as of this writing, though I think they're properly tagged to do so.