These two handsome folks got married today after ten years together: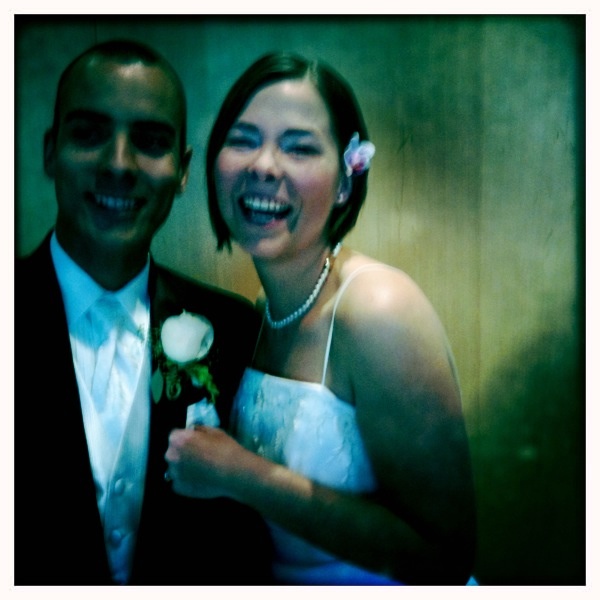 Tarya, the one on the right, is my cousin—some of you may spot our resemblance, though she's much prettier than me. Her husband TJ is on the left. The picture is by my lovely wife Air. Since I was the official photographer at the wedding, I have a ton of other photos (more than 700!), but they need a bit of prep before I put some online.
It was a remarkable day, and I managed to avoid crying all over my cameras. Just barely.