Vancouver is hemmed in by an arc of mountains on three sides, and Georgia Strait (part of the Pacific Ocean) on the other: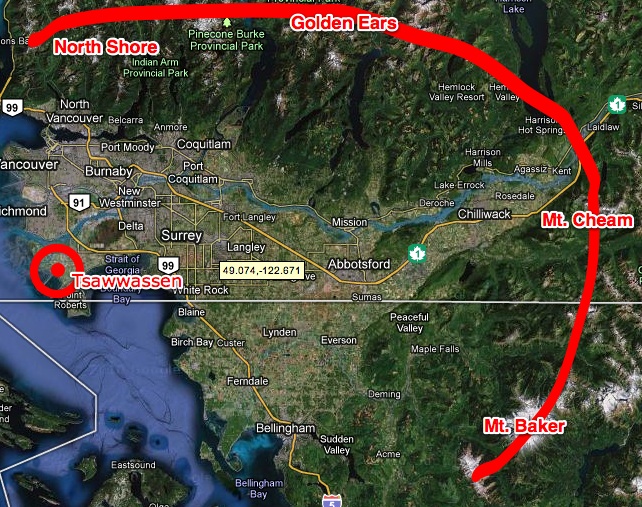 Those of us who live here know that, but it's not always obvious. Today it was. Returning from Victoria on the ferry, my family and I were driving through Tsawwassen when we noticed how clear the day was. And all the mountains were fresh with snow.
From the Mount Baker volcano in the U.S.A. to the southeast, to Mount Cheam near Chilliwack in the east, to Golden Ears in the northeast, to the North Shore ski mountains, it was an unbroken line of blue and white, snowy peaks across our entire line of vision, unobscured by cloud or haze, each crisp and ominous. Our city is a flat little oasis in rough, beautiful country.