The weather at the beginning of this winter has been nothing like last year; the only snow locally in Vancouver is on the mountains. So I'll post our family Christmas card (the first to include our new puppy Lucy) a bit early: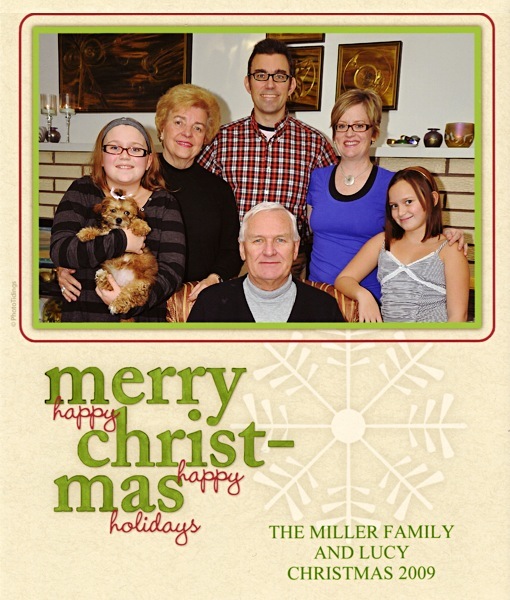 From left you have my daughter M with Lucy, my mom, me (top) and my dad (bottom), my wife Air, and my daughter L. Oh, and my parents' etchings, of course.
I hope you're all warm and safe, and will be well fed this week.
Labels: family, holiday, pets, photography